C2C certificate for WICONA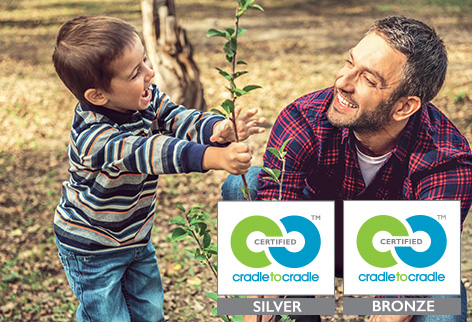 Certificate based on a circular approach
The C2C product certification is both a design concept and a reference which is becoming widely established, especially in the European markets. The C2C certificate brings added value and is an alternative to the traditional construction certificates (DGNB, LEED, BREAM, etc.), its criteria directly concern the product and not the building itself. The emphasis is then on the manufacturer's responsibility and also implies that of his entire prefabrication chain and his suppliers.
5 criteria
To obtain this certification a product must meet the minimum requirements defined by one of the 5 target levels in all five of the following categories:
Materials
Material cycle
Renewable energies and climate
Water
Social responsibility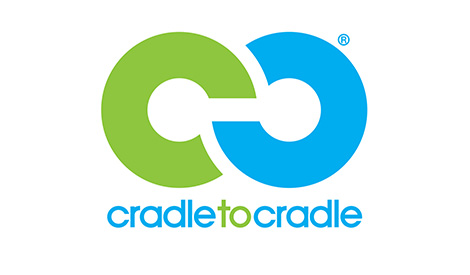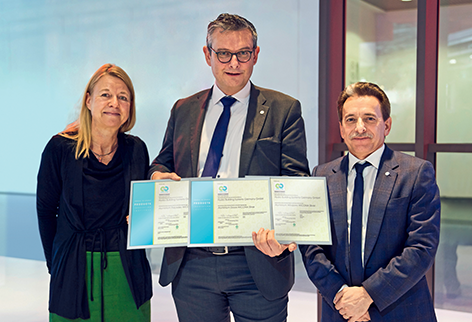 From left to right: Katja Hansen (senior C2C advisor for EPEA GmbH) with Ralf Seufert (Managing Director Hydro Building Systems Germany GmbH) and Henri Gomez (Business Unit President Building Systems at Hydro).
C2C certificate for WICONA systems
WICONA gained in 2017 the Cradle to Cradle (C2C) Bronze certification then just two years later, the C2C Silver certificate.
Silver level:
Windows: WICLINE 65, WICLINE 65 evo, WICLINE 75 evo, WICLINE 75 MAX, WICLINE 115 AFS
Doors: WICSTYLE 65, WICSTYLE 65 evo, WICSTYLE 75 evo, WICSLIDE 75FD
Façades: WICTEC 50, WICTEC 50HI, WICTEC 60, WICTEC 50EL, WICTEC EL evo
Bronze level:
Windows: WICLINE 70SG, WICLINE 90SG
Door: WICSTYLE 77FP
Façade: WICTEC 50SG