IT chain for the construction industry players
Click on the play button to watch the video.
Tools dedicated to construction professionals
WICONA offers a complete range of digital tools designed to:
Simplify construction project management

Optimize team work between all the stakeholders

Improve cost effectiveness
WIC3D, BIM objects configurator
WIC3D offers architects the possibility to quickly and accurately create 2D and 3D drawings, and realistic 3D rendering of aluminum architectural façades and joinery. The new version allows:
Contract / project management
Predefined frame library
2D shape drawing
Free shape drawing
Revit® plug-in
Compatible with and exportable to AutoCAD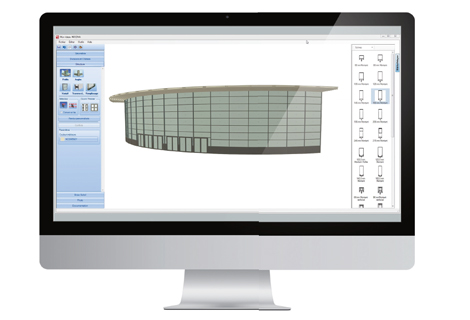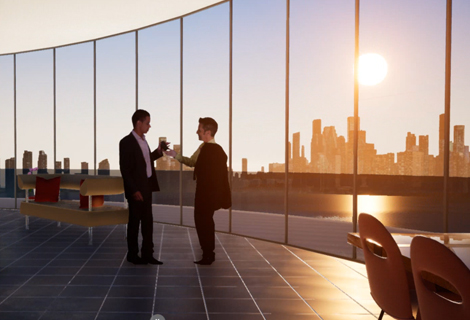 Twinmotion, virtual reality software
With the WIC3D BIM objects confi gurator integrated in Revit® as an add-in, WICONA offers architects an ergonomic and precise creation tool.
This year, WICONA has added a new brick to its IT chain thanks to the compatibility of its models with Twinmotion, the 3D architectural rendering application.
It is a modeling, design-aid customization and sales tool which is extremely easy to use.
New WICTOP 8.2 version
Costing and technical design software, the 8.2 WICTOP version offers the following possibilities:
New functionalities
Use of new modules
Working in simplified interfaces