Smart ventilated and bonded structural glazing window
WICLINE 115 AFS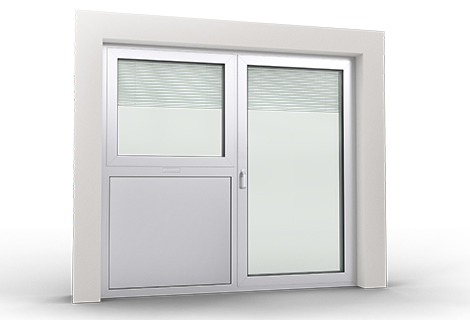 Product presented during Batimat with 1 motorised tilt window and opaque Onyx photovoltaic glazing panel
A new generation of windows
WICLINE 115 AFS is smart ventilated, autonomous window with blinds. The WICLINE 115 AFS is equipped with a special electronic control and communication board which gives it a veritable "building connected device" status.
Interoperability
It uses the EnOcean® protocol, it is capable of communicating and interacting with the majority of Building Technical Management (BTM) systems.
Adaptable system
Smart Window evo system can easely be personalised according to needs:
Blinds for light control
Opening sash for ventilation
Sash opening and closing sensor for security
Like a frame façade unit the fabrication of the window and the integration of the Smart Window evo are performed on the workshop. The module is then simply installed and connected in plug and play mode on site.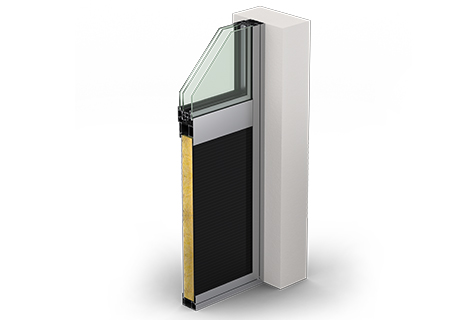 Opaque Onyx photovoltaic glazing panel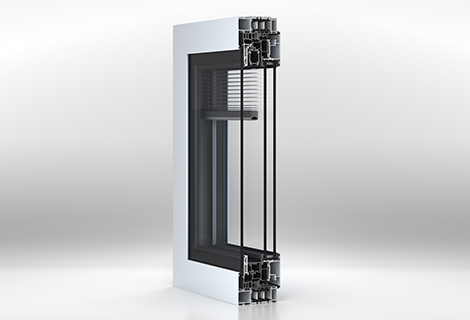 Incomparable design
WICLINE 115 AFS window design has ben particularly worked to present a smooth frame:
Drainage, hardware, beads and box are concealed
Symmetry of the visible structures between the fixed frame and the opening sash
The Bonded Exterior Glazing (VEC) adds an elegant and architectural dimension which is appreciated for façades.
Technical characteristics:
Made with Hydro CIRCAL 75R recycled aluminum profiles
Cradle to Cradle Silver Certification
Maximum sash dimensions: L 1400 mm x H 2500 mm
Infill thickness:
- Opening = up to 50 mm
- Fix field = up to 100 mm
A fully integrated and motorized blind
Independent-opening service sash
Bottom fixed light: Opaque Onyx photovoltaic glazing panel
Performances:
- Uw = 1.2 W/(m²K) with Ug = 1.1 W/(m²K)
- Uw = 1.0 W/(m²K) with Ug = 0.7 W/(m²K)
Air (NF EN 12207) - Water (NF EN 12208) - Wind (NF EN 12210): Class 4 – E1200 – C5

Acoustic: Rw = 50 (-1 ; -4) dB
Intended market:
Project solution